The Marketing and Advertising industry has come a long way from promoting products by word of mouth to distributing pamphlets and billboards. With the world now closely knit courtesy digital technology everything has become fast paced. A pool of options, impatient customers and shorter attention span calls for effective strategies to create a long-lasting impact and nurture clients. In the gamut of marketing strategies, email marketing is the most effective so far.
Are you looking for an email blast software to send an informative email to your subscribers? If you are looking for a means to send a mass email or to send newsletter, this article is for you. There are a number of services available to send unlimited bulk emails to the customers. We have listed the best of the software to send a mass email.
How can I send bulk emails?
Emails are one of the fastest ways to reach out to your customers. Which makes bulk mail software also called Mass Email Software a much-needed tool by most of the marketers. A good software would not only send out bulk emails but also offer a combination of tools to effectively reach out to clientele.  Multiple marketing strategies are used to promote their products or services. You can use bulk email sender to help yourself with sending hundreds of emails at a time. One-click can save your time using these free or paid services. Rather than having to research individually, we have compiled the top 10 best bulk email software to send mails in bulk.
Best Bulk Email Software-
1. SendinBlue
This hassle-free bulk email sender software to send bulk emails is a good choice for small businesses. It not only allows designers to send out bulk emails but also offers a template to design the same. The software sends out automated triggered campaigns which push the brand more. It also has the facility to let the user send out bulk SMS. It gives the user a dashboard which has updated information on the number of sent emails, deliverability rate, open rate and click rate to name a few. This bulk email software is economical and thus easy on the pocket. Sendinblue also provides Inbox testing and free plan also. It is available in 6 languages.
2. SendBlaster
SendBlaster has been a popular option for years as the bulk email software. This bulk mail sender software is simple and easy to use. It not only helps send out bulk emails but also set up campaigns. The beauty about this software is that it caters to all the basic tools required by a business. It is ideal for enterprises which mostly use emails to communicate. Some of its features include, strong spam check and easy transfer of contacts from various formats like excel, Access, Outlook etc. It also offers a set of basic templates. If you are seeking a frill free software to send out bulk emails then SendBlaster is the ideal software. It lets the user personalize emails and add features like unsubscribe link. The tracking tool of this software helps keep a tab on the number of people who open the email.
Get it from here
3. MailChimp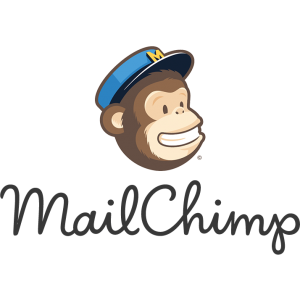 The list of best software to send mail in bulk would be incomplete without MailChimp. It has been offering email marketing services since the year 2009. Apart from sending out bulk emails, the software offers tools like A/B testing of campaigns, time-warp function and contact management. A/B testing allows the user to send out different emails to a group split in two. The email which gets a higher open rate is then sent to emails of the group which got lower open rate. This will allow the user to effectively market their brand. Time warp function allows the user to set a specific time to send out the bulk emails based on the time zone of the contacts.
Get it from here
Must Read: 11 Best Free DVD Burning Software For Windows
4. Thunder Mailer
Thunder Mailer is a popular choice amongst bulk email sender software that can send out bulk emails. The free bulk mail sender software is easy to understand and simple to operate. It is the go to software if you are a beginner even if you don't have the technical know-how. At the same time, it offers a plethora of tools for the advanced users. It offers features like sending out personalized emails (which is the need of the hour in digital Marketing) , analytical functions which sift unwanted emails and  categorization of contacts. This software is most suitable for all types of businesses.
Get it from here
5. AWeber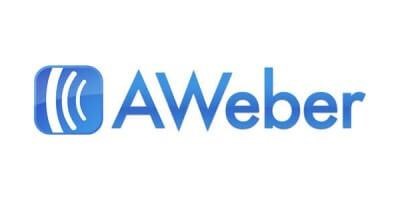 The list of best software to send mail in bulk would incomplete without Aweber.This reasonably priced software is suitable for if you have a large contact list to send emails to. The software lets the user to import contacts from various file types such as xls, xlsx, tsv, csv and txt format. The best feature of AWeber is the support that they offer to their clients. While most of the providers in this category offer only email support, they offer phone, email and live chat support. Like the most in this list, AWeber offers many templates to its user to create customized emails. It also has much-needed features like autoresponder and split testing. The software allows easy and useful segmentation of the client database.
6. Mad Mimi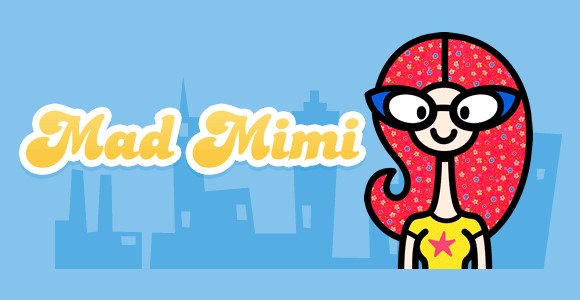 If you are on a budget or looking for an easy to use platform to start bulk emailing, Mad Mimi is the perfect software for you. Mad Mimi has its pricing divided into 4 categories, Basic, Pro, Silver and Gold. Each category has many more options based on number of email addresses that user wishes to add. Interestingly, higher the package higher is the speed at which mails are sent out. Apart from the usual features it also allows the user to integrate third party apps such as Google Analytics, Salesforce, Facebook (signup page), Capsule CRM etc. This feature compensates for the tools that are not incorporated in it.
Must Read: 10 Best PC Optimizer Software For Windows 10, 8, 7
7. VerticalResponse
If you require to send bulk emails with images then Vertical Response is the best in this category. The software offers advanced editing tools to create attractive emails to send out to clients. The designer can send pre-designed HTML emails as well as use the tools offered by VerticalResponse. The software allows to send out campaigns as per the location of the customers of an enterprise.
8. GetResponse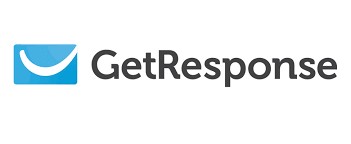 GetResponse software is simple to use and can be considered if your emails do not involve many images. It has many templates to offer to its user. There are four plans, Email, Pro, Max and Enterprise. Pro Plan and above offer split testing feature as well. Email is the basic plan which allows you to send out bulk emails. Apart from bulk emails, GetResponse has worthy features like analytics tool, auto responder, e-newsletter template and split testing. Other features include, landing page creator, webinars, CRM and 24*7 customer support.
Must Read: Top 10 Antivirus Protection Software for Windows PC
9. EmailOctopus
EmailOctopus has integrated Amazon SES transactional email service to send out bulk mails. The services are available at very low rates as compared to others in the league. It allows the user to create HTML email templates and sends out customized emails the client list of the enterprise. The software can be integrated with WordPress site. It offers 4 plans, Shrimp, Tuna, Shark and Whale. A cost-effective software, with Email Octopus you can send emails to 250k email ids.
10. Digitaleo-
Digitaleo is one of the finest bulk email sender software with a customer loyalty program. It uses the real-time evaluation of the service, thus charging for only the work done. This software does not require any installations making it easier to use. It incorporates email marketing and text messaging. Use it to send bulk emails with over 500 modules available to select from. Customize the emails and make it responsive to keep the communication open if required as per your need. It keeps on evolving by adding the improvements in its services which benefits the customer. Also providing the automatic backup which supports the customer to check whenever they want to access it.
11. Benchmark Email
Last but not the least in this top list is Benchmark email, which offers comprehensive email marketing services to its users. This bulk email sender has both paid and free plans. The software lets you send mails to up to 7,140,000 subscribers, depending upon the plan. It also has a free plan which would let the user send out 14000 emails to 2000 subscribers. However, in free plan each mail would have the Benchmark Email logo at the bottom of every mail. For those who do not have an issue with it, can avail this service for free. A web based service, it is a good investment for small to medium businesses.
Next Read: Best Free PC Remote Control Software For Windows
We hope we could help you narrow down the best email sending software to send mail in bulk according to your business requirement. By availing one of these services we wish you are able to build a large client base and increase the brand awareness.