If you are not careful enough your PC can end up with malicious threats anytime when using Internet. If you notice any malware sign, your PC is probably compromised. To check if you got malware you need a tool that can analyze your PC, detect vulnerabilities, and remove existing malware.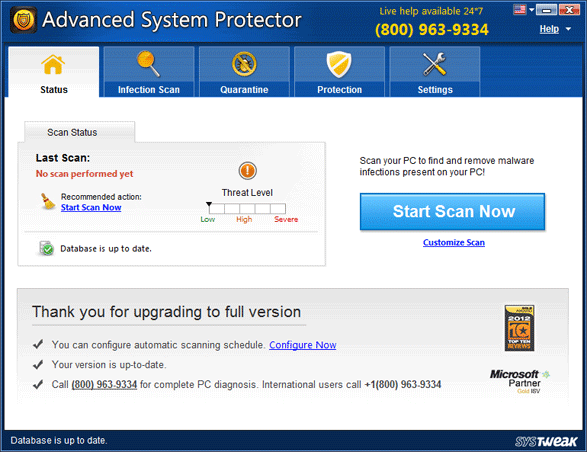 Advanced System Protector is a security tool that provides a free scan and helps remove malware infections effectively. It's very easy to find malware infections present on your PC using Advanced System Protector. With advanced scan engine, Advanced System Protector can detect and remove malware of all types, including spyware, adware, trojans, keyloggers, worms, rootkits, rogues, and more, providing you a complete protection from malware infections.
Every PC with internet access is vulnerable to malware infections, and there is no point running your PC without a security solution. Malware adversely affects your PC's proper functioning and performance. New malware threats are emerging every day and they are becoming more sophisticated. This is why Advanced System Protector continually updates its malware definitions. Also it provides protection shields against malware threats, keeping you secure all the time.
You can download FREE scan version of Advanced System Protector, and scan your PC to know if your PC is infected with malware and how many infections you have got. The latest version of Advanced System protector is completely compatible with Windows 8.