Whether it's Type 1 or Type 2 diabetes, this lifestyle disease has crawled in our everyday routine like anything. Taking care of it is definitely necessary and some of the diabetes apps definitely help you in doing so.
It does get tough when you are not able to maintain your lifestyle due to diabetes in terms of having medicines or separate diabetic diet, but the apps listed below have their own set of features that may help you in every possible way.
1. Diabetes: M
This diabetes app plays a smart role after you log in the units of measurement. You will then be able to find trends in your blood glucose level measured by various in-built tools.
It also helps in calculating insulin boluses at one end while tracking your nutrition base at the other. Yes, the app has a huge statistics of the nutritional database.
Why Download?
Analyze the value of imported data from glucometer and insulin pump.
Allows you to send the reports to supervising physicians through email.
Powerful reminder system for exercise and physical activities.
Notes the level of carbs and glucose of any food item searched.
Download here: Android | iPhone
Must Read:-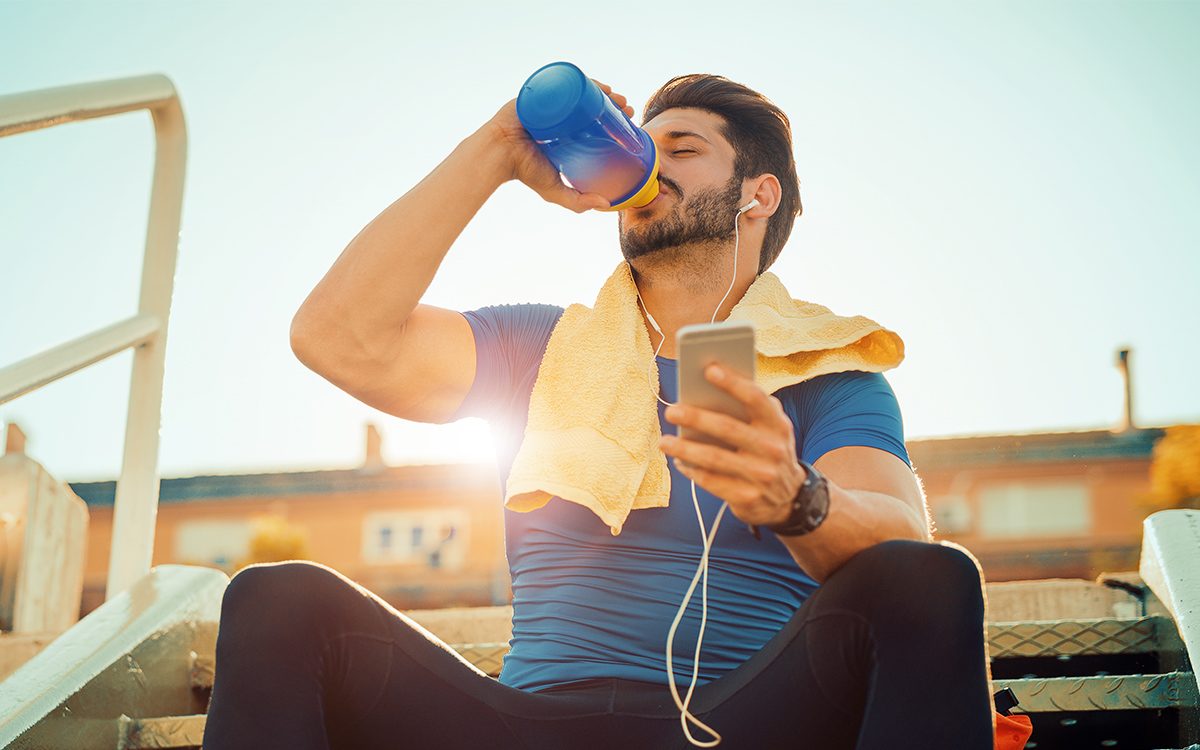 7 Best Water Reminder Apps To Keep You...
Missing out drinking ample amount of water because of your busy schedule? Do not worry your smartphone which is your...
2. mySugar
What could be better than your handheld phone depicts all the necessary things so as to keep your diabetes calm? And the clean and customizable interface is a huge plus. Moreover, the app syncs with your glucose meter and you can check your carb log, blood sugar tracking, insulin calculation, and HbA1c.
 Why download?
It provides you motivating challenges and feedback to move forward.
You can send detailed reports to your doctor.
Log your meals and check the daily intake of carbs as well as glucose.
3. DiabetesConnect
Quite many features are free to use, this diabetes app is quite effective in logging details of the blood sugar level, meals, blood pressure, weight, and also any specification that you wish to tell your doctor.
Your entries can be synced to various devices and help in keeping the documentation straight to the mark.
Why download?
Suitable for Type 1 as well as Type 2 diabetes.
Track your meals and nutrient intakes.
Explains current diabetes therapy.
Sends your reports to your doctor in PDF format.
4. Health2Sync
Another unique app that helps monitor your blood sugar levels with ease. Interestingly, your blood glucose history is summarized in color codes that denote whether your reading is above or below the healthy range.
You can also invite your family members, friends or family doctor to keep a check of your data. It is also going to track your blood pressure and weight along with sugar level.
Why download?
Keeps a log of your blood sugar, blood pressure, and weight.
In-built Diary lets you review your own blood sugar levels.
Export your reports to your doctors in proper PDF or Excel format.
Must Read:-
5. BeatO
This diabetes app or blood sugar app is a notch higher with its features like buying medicines or glucometer and a free consultation with the doctor. Moreover, if you want to enrich your knowledge regarding diabetes and its risks, you can find many blogs and articles written by experts.
While logging the entries, you also need to select timings. For e.g. whether the entry is made post or pre-breakfast and lunch.
Why download?
Free basic diet plan and exercise chart by expert dieticians
Supports Ayurvedic treatment and offer alternate methods to tackle diabetes
Tools that explain which food products are good or not.
6. Sugar Sense
Very easy to use and simple steps are again plus. You cannot just track here your blood sugar levels but also check the average readings for the past 7 days, 30 days, and 90 days. Good to mark the progress, right?
Another advantage is its connectivity with various apps as well as devices like Fitbit, Jawbone, etc.
 Why download?
HbA1c tracking along with simple glucose levels
Everyday tips to keep your journey motivated and advanced
Additional features for Type 1, Type 2 and prediabetes stages
7. One Touch Reveal
This simple and smart diabetes app has an interesting addition which automatically sends you a message if the glucose pattern is taking highs or lows. Along with the same, your physician can log in and check your health trend while guiding you about the next stages.
Color coding interface is available on the app which marks high/low distributions and the personalized dashboard shows the health history.
Why download?
Set up your personal goal, achieve and mark them on the app
Keep a track of your sugar level range
Quick summaries so as to intimate the doctors about history
Conclusion
Those who have fallen prey to diabetes must remain comfortable without any stress, first of all. To add ease to your lifestyle, you have a list of the sugar apps that help in controlling your weight, glucose levels, diabetic diet and much more. Moreover, every app has additional features of its own. All you have to do is read and install the app that suits all your needs.
Keep reading and stay healthy!