Blockchain technology, cryptocurrency and token sales all are at rising. Often, we see a new coin or platform coming up offering something new. In this lieu a budding platform that aims to create a distributed financial infrastructure is making its mark called Wanchain.
This platform features cross chain smart contracts, said to be the future and backbone of digital economy.
To know more about the platform let's read further and understand what the platform is all about and how Wanchain works let's read further.
Idea Behind Wanchain
Ethereum is considered as the founding father of Wanchain, but don't get confused Wanchain is to an alternate to Ethereum. It is an entirely different Blockchain. Its foundation is cross-chain platform.
What is Wanchain?
Wanchain the platform is founded by Jack Lu and its foundation is based and registered in Singapore in the form of a non-profit open source community.
In addition to this, Wanchain is based on the idea of digitization of resources thus creating a new financial market of digital assets by implementing cross-chain transfers across different blockchains. Wanchain is an independent blockchain, that connects accounts of independent chains to provide a framework to exchange these assets.
The platform doesn't just work as a currency transfer platform it can also be used to build various financial applications using smart contracts. Also, this Blockchain platform is capable of operating independently. This is all due to its own coin and its developers have taken measures to protect privacy of each transaction.
How does Wanchain work?
Wanchain is a separate Blockchain, a cross-chain communication protocol, with a separate native token called Wancoin (WAN). Cross chain communication protocol is the major feature that sets it apart from other Blockchain platform.
What is cross-chain communication protocol?
It is a protocol that provides different ways to transfer data between Wanchain and other chains. It comprises of three functional modules:
Registration module, registers the chain from which transaction is initiated and the asset being transferred.
Cross-chain transaction data transmission module initiates transaction request to Wanchain, and it is then checked with the validator node to see if it returns success or not. Also, it facilities the transaction from validator node to the original chain.
Transaction status query module keeps a check on transaction status.
To sum up we can say, cross-chain communication utilizes smart contracts so that exchange of assets can take place on Wanchain and vice versa.
What makes Wanchain delivery private?
Unlike other Blockchain platform Wanchain includes multiple methods to deliver privacy. The ring signature does not reveal identity of the signer, yet the recipient is able to verify the signature. Besides, there is a private send feature that breaks down transaction into set standard denomination, to hide the transaction amount. Plus, it offers one time addresses to provide complete anonymity to the receiver.
Read Also:-
AWS Blockchain Templates: All You Need To Know
Amazon has introduced a new way to create blockchain based apps without spending any extra cost. The new service is...
Applications for Wanchain
As we use bank Wanchain can be used to loan money, make payments, make transactions, currency exchange, invest and other banking functions.
Besides, it can be used for advanced applications like multi-currency credit cards, peer to peer lending and crowdfunding. Also, with time as types of digital currencies will increase Wanchain will also expand.
WAN Wallet
WAN wallet is created and designed in a manner to help users manage various assets, irrespective of the token they are using. This way users can transfer assets with a public or private transaction.
Trading and Storing Wanchain
WAN tokens were purchased by buyers as ERC-20 in the token sale. And the WAN wallet can be used to store WAN and other tokens. At present WAN wallet can only store WAN but soon it will start supporting other currencies too.
This clearly shows world is slowly moving towards digital currency and Wanchain platform will prove beneficial for those looking for investing into digital assets. This platform is paving way for the future and will overcome all the interaction problem one might face when transacting for assets on various Blockchains. The new platform is potential, and it can tackle the serious issue of cryptocurrency and digital assets.
Read Also:-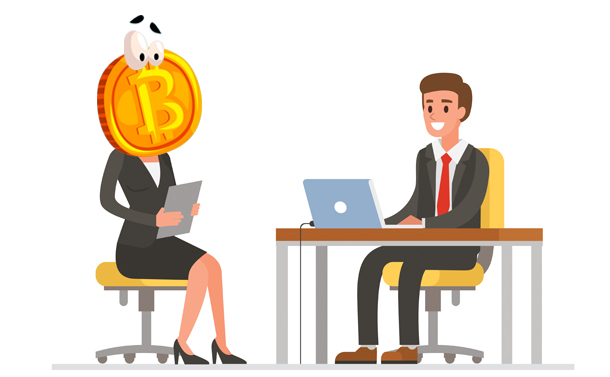 Job Opportunities with Blockchain Technology
Blockchain, which is still in infancy is now ready to take over the leading industries of the world. Hence, it...