DigiByte (DGB) is one of the mature cryptocurrencies, which successfully set a wonderful example of the swift commercial adoption of technology. It is an open source based blockchain platform which implies multiple algorithm approaches to create various PoW mining approaches to enhance mining ability.
In this post, let's understand what's DigiBytes and methods of earning DigiByte.
What's DigiBytes?
It is a fast, secure, swiftly growing and extremely decentralized blockchain cryptocurrency, which is created with a motive to secure your next generation applications. The crypto is focusing on cybersecurity for digital payments & decentralized applications. DGB is a digital asset that can't be hacked, demolished, and forged. DigiBytes has been created with an aim to protect the object of value such as real-estate, essential digital data, currency and other information. It is a perfect solution to keep your vital data safe and secure at any cost.
History:
Digibytes was created back in 2013 and Officially introduced on January 10th, 2014. The cryptocurrency was created by Jared Tate.  Since the launch of DGB, Jared is occupied in the full-time development of DGB.
The motive behind its creation was to offer a fast and secure cryptocurrency that has capabilities to reach lager & more decentralized community as compared to Bitcoin and Bitcoin Cash.
From where you can buy DigiBytes (DGB)?
The DigiBytes coin is highly secure & scalable which also lets you trade on various international cryptocurrency exchanges such as like Cryptopia, Bittrex, Kucoin and Poloniex. The multiple exchanges help you get the DGB on fair prices. However, you can trade DGB cryptocurrency in more than 300 cryptocurrencies. DGB lets you interchange your coins with another cryptocurrency and provide combined experience for all the available cryptos along with the making all the popular exchanges available for you.
Where to Store DGB?
You can store DGB cryptocurrency in third-party wallets such as Ledger Wallet, Coinomi and Trezor. You can also get onboard with official wallets like Mac OS Wallet, Abra, DigiByte Go wallet, Linux wallet 64-bit, Android Beta, Windows 64-bit, Windows 32-Bit.
Can It Be Mined?
Apart from a fast, secure and forward thinking blockchain technology, it is a Proof of Work cryptocurrency which is based on a multi-algorithm system. Users of DigiByte can mine with the help of five different algorithms. However, it is also possible to mine solo. Or, DigiBytes users can mine it in mining pools.
Methods of Earning DigiByte?
You can earn DGB via three different methods, donations, trading and DigibyteGaming. So, let's check out the various methods of earning DigiByte.
Earn DigiByte Through Donations:
You can straightforwardly earn DGB coins via donating to social media platforms like Facebook and other forums. One of the best examples of donation is Doge (DGN) cryptocurrency.
See Also:-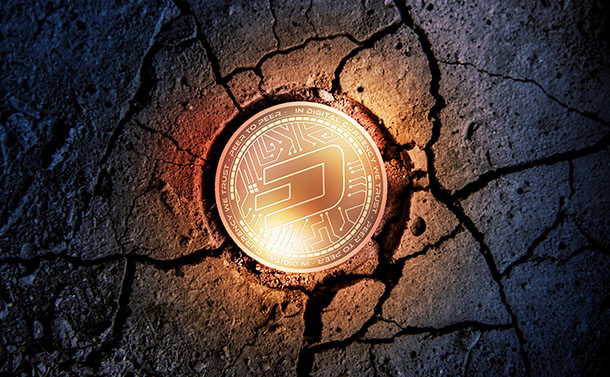 Mini Guide for Dash Coin Beginners
Dash cryptocurrency has been around since January 2014 and was instantly popular. For people who are amateur in the crypto...
Earn DigiByte Through Trading:
Users can also try their hands to gain digital currency through using exchanges. It is a simple process to acquire tokens via trading by taking the distinct authorization. Users can earn the coins by taking the benefit of market fluctuations. However, sometimes market fluctuations may cause adverse results.
Earn DigiByte Through DigibyteGaming:
It is the most interesting way to acquire DigiBytes just by playing League of Legends. All you need to do is play and win in LOL and get paid in DGB. Isn't it a cool opportunity for a game lover to earn DGB while playing?
Available Exchanges for DigiByte?
DigiByte is available on multiple international cryptocurrency exchanges and can be traded on the following websites. Bittrex, Livecoin, CryptoBridge, Bit-Z, Poloniex, CoinExchange, HitBTC, LiteBit.eu, YoBit, Coinhouse, Coindirect, Bittylicious are some of them.
Certainly, DGB wasn't the first blockchain, but it is more rapid as compared to popular crypto Bitcoin. The creators of DigiBytes has a claim that will get faster by the year 2020 and will be able to manage 2000 transactions per second. However, if this secure and fast cryptocurrency may not able to gain popularity like Bitcoin as a digital asset, indeed it can use useful because of its advantages and capabilities.
See Also:-
Best Cryptocurrency Debit Cards
There are many who have invested in cryptocurrency but do not have a lot of places and options to use...