QUOTE OF THE DAY:
"Technology can be our best friend, and technology can also be the biggest party pooper of our lives. It interrupts our own story, interrupts our ability to have a thought or a daydream, to imagine something wonderful, because we're too busy bridging the walk from the cafeteria back to the office on the cell phone." ~ Steven Spielberg
GOOGLE PLANNING TO LAUNCH AI SPEAKER WITH DISPLAY BEFORE HOLIDAY SEASON
THE STORY
Google is working on the smart speaker which will also be equipped with a display for this holiday season.
WHAT IS GOOGLE UPTO?
Google is preparing to launch smart speaker with a display for this 2018 holiday season. With this move, Google is heating up the competition against its rivals.  This new product is supposedly like Amazon Echo Show. According to reports, Google plans to ship somewhere around 3 million units as the first batch of this new smart speaker equipped with a screen.
The number is quite high as compared to the Echo show as Amazon only shipped 315,000 units in the year 2017. Google presented its new smart display platform to Lenovo Group, Sony, LG, and JBL so that they could work on devices like Echo Show. On the contrary, the company hasn't launched the similar product of its own.
Currently, Google has Google Home, Google Home Mini and Home Max as AI speaker products.  Google Home and Home Mini are designed to compete with Amazon's Echo and Echo spot. The high-end Home Max is against Apple's Home Pod.
The upcoming model with a display is said to count on voice commands. Besides, users will be able to play YouTube videos, view maps and also check their calendar to view appointments and another schedule.
Google is in the hardware industry to stay and this is a huge step to show its efforts and will. The company took over a 2,000-employee-strong design team from embattled Taiwanese smartphone maker HTC.
This smart speaker with the display will be made by Pegatron, which is also an iPhone assembler. Also, an iPad supplier Compal Electronics is working to get a share of smart speaker production. The search engine giant has teamed up with chip maker Broadcom for its TPU for "mega data center" servers so that it could boost computing of customized AI algorithms to help identify and explore text, images, languages, and videos in the cloud. (TSMC), the world's biggest contractual chipmaker controls the production of chips.
SMART SPEAKERS TAKING OVER THE WORLD?
In 2017, 35 million smart speakers were shipped all over the world. Amazon was at the top of the market at 63%, wherein 32% of the market was controlled by Google. In 2018, Google's share climbed to 36% with 9 million units shipped in Jan-March, with Amazon grabbing only 28% of share. The competition is growing and augmented as other players such as Apple, Alibaba and others have joined the league. As people have started to know about it, the demand is increasing.
With the rapid increase in demand, it is expected that the number of installed smart speakers would reach 100 million this year, which is more than twice last year.
See Also:-
All You Need To Know About Google Smart...
With Google Smart Lock, you don't have to worry about your phone being used by unauthorized persons and without your...
---
AMAZON COULD BE THE BIG FACE OF MOVIE THEATRES
THE STORY
Amazon is reported to getting into movie theater business.
WHAT IS AMAZON UPTO?
As per reports, Amazon is trying to buy cinema chain Landmark Theatres which has 50 movie theaters in the US. If this is true and the deal is done, Amazon would be the first big tech company to enter theatre business, which is facing all-time low due to streaming services like Netflix, Amazon Prime and more, which has made watching latest movies at home. An attempt to come back in the business, MoviePass a subscription service attempted to change the model of selling tickets. The app offers e-ticketing, seat selection and other but to their dismay, it didn't work.
With the rumor of Amazon's interest in the industry, there was a significant and positive change in shares of three of the largest US cinema chains, Cinemark, AMC Theaters & Marcus Corp.
It seems Amazon is trying to conquer the world as it is expanding everywhere and every field. Last year, it acquired Whole Foods, also got itself free delivery and discounts for Amazon Prime subscribers.
HOW WILL IT WORK FOR AMAZON?
As of now, Amazon sells, rents movie online and also streams them on Prime Video its subscription service. If the rumor is true and Amazon goes through this deal and owns Landmark Theatres, it would have physical outlets to play the independent films that it buys.
Netflix makes original movies, releases them in theatre and on the same day makes it available on the Netflix app. On the contrary, Amazon uses the conventional way. It releases the movie in a theatre and waits for three months and then makes them available online. So, the people who want to watch the movie at earliest, rush to the theatre, other waits.
As Amazon follows the old-fashioned way, it has made easy for cinema chains more interested in working with the company than any other subscription.
See Also:-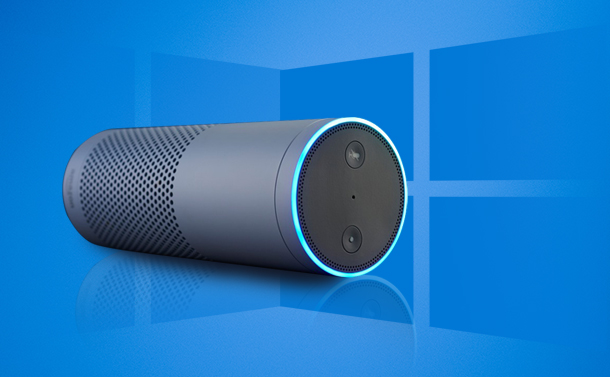 How To Install Amazon Alexa on Windows 10
If you want to use Alexa on PC, then you can download and install it on your Windows 10. Read...