Ever since blockchain technology is introduced to the world, it has made things changed for good. This is the time when experts are gathered to explore more ways where they can implement blockchain technology and get better results than ever before. Apart from hospitals and automobile industries, now there is a bigger role for blockchain to play in worldwide money transfers.
Although, blockchain technology has not been implemented officially by any service provider, but it may be the best alternative money transfers. One of the biggest reasons for switching the technology is the heavy fees and unnecessary trouble that you may face if carrying a bigger amount.
Also Read:-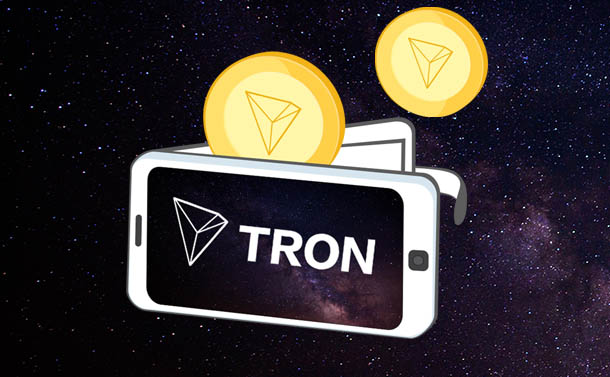 Tron Wallets To Safeguard Your Coins
Tron (TRX) is a cryptocurrency that is evolving day by day and it seems like it has a bright future....
What are the benefits of blockchain money transfer?
Applying blockchain technology to money transfer would not only revolutionized the entire system but also provide many added benefits.
Decentralized Money Transfer: Blockchain is known for its decentralized characteristic, which would be applied to all its associated services. This way, you would be able to enjoy a safe passage for your money transfers. This way, your transfers would be more secure and impenetrable that would no longer be in control of money transferring agencies.
Easy to transform: in case you send money in the form of cryptocurrency, the receiver would have an option to either keep it as it as or change it to in a different digital currency or cash it. This way, the technology would have wider options to utilize the monetary resources.
The cash hassle: When you are following the conventional method of money transfers, it's likely that you would be using cash. However, there may be a situation where you may not be able to withdraw it either from the bank or any tailor machines due to technical glitches. This is when you're left no options than to wait for everything to be on the track.
Smart services: when you send money overseas, receiver has to approach the counter with valid paperwork in order to get the money. However, with blockchain technology, the money would directly get into the digital wallet of the intended person. This would not only save the time but also the resources. 
How blockchain money transfer may not be a good idea?
According to experts, Blockchain is a technology with its own pros and cons like other technologies. While suggesting the ideas to replace the conventional method of money transfer with blockchain technology, a few factors have to be considered: 
Learning phase: Blockchain and bitcoin are still in its developing phases or you can call it a learning phase for the rest of the world. Before everyone dives into the ocean of this 'decentralized ledger', it is important that they would know a little more.
Also Read:-
Introduction To Decentralized Currency And Its Advantages
If you're cryptocurrency devotee or want to have some knowledge about decentralized currency before investing in crypto then you need...
Expensive: Blockchain technology may not be expensive but the rates associated with transfers are. When you send Bitcoin from one wallet to another, they charge you with heavy fees. If the blockchain technology is applied to money transfers, the fees would be as same. It is important that developers find a better way that is either free or would charge negligible.
Overall, employing blockchain technology in money transfer services has its own pros and cons. However, this may evolve as the finest alternative to other conventional methods. As an added benefit to your money transfer, what you get in return cannot be provided by other services, which is decentralized money transfer. Although, the biggest fears associated with decentralized money transfer is the probability that the sent money may be misused or may fulfill illegal purposes. If you wish to share your opinion on blockchain money transfer, do let us know in the comments below.