Video content has proven itself to be one of the most compelling content on the Internet in 2019!
Especially, Live streams have become huge on social media, be it Instagram, Snapchat or Facebook. It actually offers a wide platform for users to interact with the content creator, and if you're lucky, you'll get an answer instantly.
Just imagine, your favorite celeb throws a shout out to your profile in a live video. Oh My God, isn't this the best day ever? You would really want to cherish those moments & if possible you want it to save it to your best memories collection, so that you can watch it whenever you want to.
But unfortunately, Instagram doesn't offer the ability to save live videos. But what if we tell you we have some great hacks which will help you to save someone else's live video instantly?
You might feel anxious reading this, but we bet you'll be leaving with a smiley face!
How To Save Someone Else's Instagram Live Video?
If you're thinking that you might have missed an Instagram update which allows you to save Live Videos. Well, there's no native way to do so, but with some simple video saving options you can download anyone's live video without much hassle!
1. Using Screen Capturing Software For Windows & Mac
Watching live videos on PC or laptop is the most efficient & best way to enjoy crystal clear content. Also, you would intent to save you favorite live video in the best quality ever. For the purpose you can try using TweakShot, screen capturing & video recording software which is available for both Windows & Mac platform.
It offers Full Screen, Scrolling Window, Selected Region and Single Window capturing technique for the best results. To use this screen capturing software, all you have to download & install it on your system > Play the live video which you would like to save & Click on capture video icon on TweakShot and start recording your live video.
Other Features:
Capture specific region of screen.
Capture scrolling screenshots.
Color Picker to pick any specific color from screen & use it to edit images.
Auto-save captured screens & videos.
Use hotkeys to capture screen.
Save all your work directly to Google Drive, DropBox or OneDrive.
Create slideshows or presentations.
And a lot more!
Read the full guide to know more about TweakShot!
 2. Try Screen Capturing Apps for Mobile
Mobile users might be best served with DU Recorder screen recording application, it is designed for both Android & iOS users.  Just install the recorder on your phone > launch it and go to the home screen, you'll observe a floating DU camcorder icon.  You can start & stop the recording from this timeline. Next, open Instagram and play the live video you wish to download and save to your mobile > press the floating camcorder icon & choose record option to start recording > Once you're done recording > tap on Stop icon to finish the recoding.
See Also:-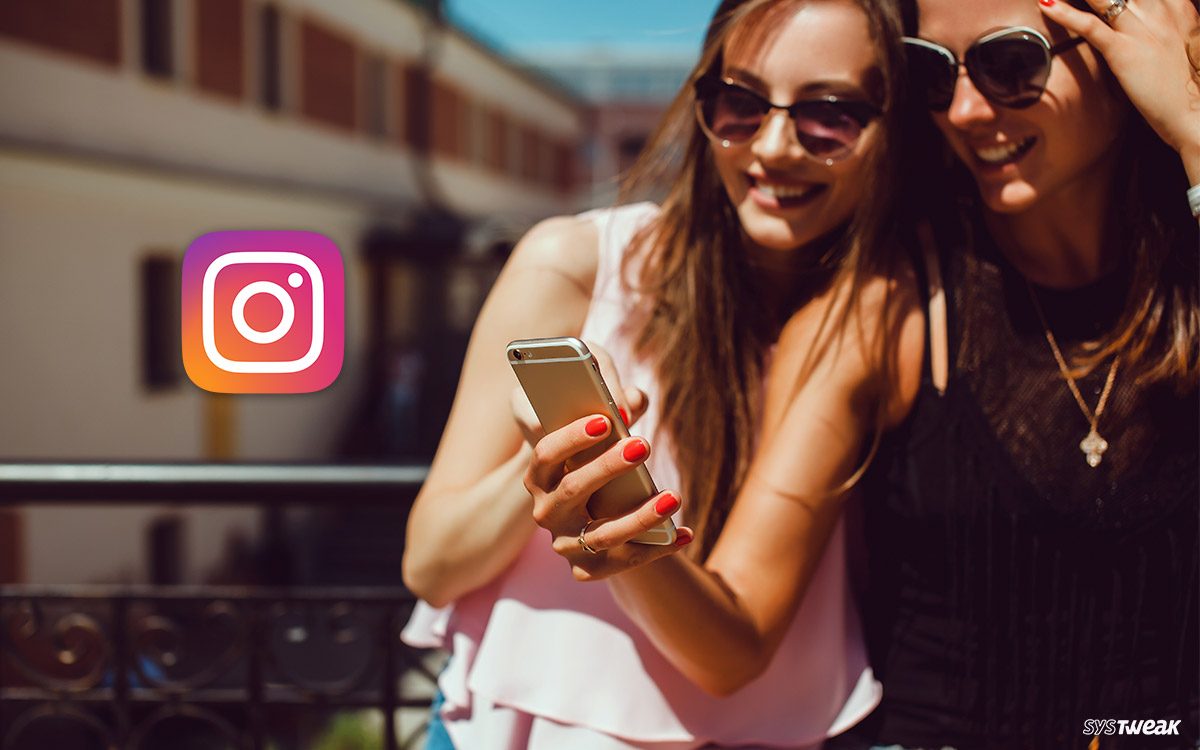 How To See Who Viewed My Instagram Profile
This is one of the biggest questions that users ask, if they can see 'who viewed their Instagram profile'. Unfortunately,...
3. Use Video Downloader Applications
Whenever a popular social media site refuses to add a functionality that people wishes, third-party app developers always fills that gap & produces apps & websites that can help users to make the most out of it. And, serving the ability to download someone else's live video is one of them.
You can try using StorySave Video Downloader Apps which can help you to download not only Live Videos but also, IGTV Videos, Instagram Stories and other posts. To begin using the app >  download it from Google Play Store > Launch the application > Search the username > Enter your profile & tap Live Streams option > Choose the Live Video you wish to save by tapping it once > You Live Video will automatically be saved on your gallery!
If you have any suggested video downloader apps or websites, please feel free to mention them in the comment section below!
Disclaimer: Before downloading someone else's Instagram Live Video, make sure you take their permission!