QUOTE OF THE DAY: "Jobs offshoring began with manufacturing, but the rise of the high-speed Internet made it possible to move offshore tradable professional skills, such as software engineering, information technology, various forms of engineering, architecture, accounting, and even the medical reading of MRIs and CT-Scans". Paul Craig Roberts
iOS 12 INTRODUCES LIVE LISTEN TO ASSIST HEARING
THE STORY
With the launch of iOS 12, Apple seems to have assisted people with minor hearing problems. The Live Listen feature lets you listen to your surrounding if you're having trouble hearing them clearly.
WHAT IS LIVE LISTEN?
Live Listen is a surreptitious feature introduced by Apple in its iOS 12 update. With Live Listen, Apple tried to assist providing a budget hearing aid to people having minor problems with hearing. Although, the technology first launched in the year 2014. However, it used to work only with the specific hearing aid devices. But now, you're able to convert your AirPods into a budget hearing aid device as all the necessary updates are done within the iOS 12.
IS LIVE LISTEN WORTHY?
As it is said, the major function of Live Listen is to 'assist'. Therefore, comparing a software update to a dedicated hearing aid device wouldn't be viable. However, if you're facing minor trouble with your hearing ability, Live Listen seems to be the perfect aid. Another fact that makes it sound practical is that a dedicated medical hearing aid device costs nearly $7000 without insurance, which may not be perfect if you're having a minor problem.
To make it more affordable, you may consider going for a refurbished iPhone 5S, which is the oldest iPhone to be able to run on iOS 12. The 5S would cost not more than $90 and then you can go for a pair of AirPods for $159. This way, you'd have your own hearing aid device in not more than $250, far better than spending $7000.
See Also:-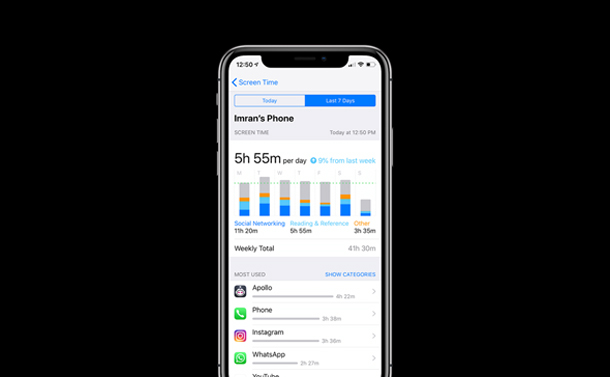 How to use iOS 12 Screen Time &...
Screen Time is a significant feature added by Apple in latest iOS 12. This new section allows user to keep...
---
iPAD PRO IS SET TO RELEASE IN OCTOBER 2018
THE STORY: Apple's highly anticipated flagship product, iPad Pro seems to get launched in October 2018. The product is rumored to have been mounted with an A12X Bionic processor instead the A11X chip.
WHAT IS THE REPORT FOR iPAD PRO?
According to rumors from various sources, Apple may plan to release its flagship product iPad Pro in the month of October 2018. Apple's previous iPad was launched in early 2017, which is considered as one of the finest-designed iPads as it had an unmatchable productivity level compared to its predecessors. However, this year Apple has been tight-lipped for the launch of its new flagship.
Another speculation that leads to the launch of iPad Pro in October is that Apple was preparing to release iPad Pro 2018 at its September event. However, the event showcased just two product lines – the iPhone XS, XS Max, XR and the Apple Watch Series 4. If this is not enough, iPad series accounts for 8.4% of Apple's 2017 revenue, which makes it a significant part of the company's profit. Keeping it in mind, there's a good chance that Apple would launch it within 2018
WHAT'S SPECIAL IN iPAD PRO?
Although, there is not much information about the device. However, speculations are that there may be some great features in the new iPad Pro. According to one of the encouraging rumors, the device may come up with a two-step chip upgrade. It means the iPad Pro would have A12X Bionic processor integrated instead of the A11X Chip.
Apart from this, rumors also indicate towards a radical redesign of the iPad Pro as it is supposed to have Face ID sensors, less bezels with no Home button. Also, there are bold chances that the device would have a more 'boxy' body, to help you grip the phone more firmly.
See Also:-
iOS 12: 7 New iPad Features Coming This...
From group Facetime calls, Siri improvements, new Control Center—just to name a few! So, let's explore new iPad features on...