QUOTE OF THE DAY:
Technology gives us the facilities that lessen the barriers of time and distance – the telegraph and cable, the telephone, radio, and the rest. ~ Emily Greene Balch
IPAD PRO DESIGN LEAKED HINTING WHAT COULD HAPPEN IN APPLE OCTOBER EVENT
THE STORY
iPad Pro design hinted what is up this month for Apple!
WHAT ABOUT THE DESIGN?
New iPad Pro could resemble kindle, yes, the Amazon reading device! It would rather be a fancy version of it. Rumor has it, Apple is about to launch products in October. The recent leak has hinted towards Apple's high-end tablets.
According to the speculations, the new iPad comes with Face ID capabilities, Apple Pen, Slimmer bezels than ever and also support 4K HDR output.
HOW IS IT DIFFERENT FROM EARLIER VERSIONS?
This version of iPad is different from 9.7-inch iPad announced back in Spring as that was specially launched for students and educators. The new iPad Pro comes with a compact plasma screen appropriate for designers, animators and architects.
The recent leak showed how the device might look like:
These images show that iPad Pro would come with less or nearly no bezels, slimmer, minus the home button (suggesting Face ID working on the device). It is speculated that the upcoming device will be 5.86 mm in thickness, earlier models had 6.1mm of thickness. Also, the tablets will come in two versions 11-inch and 12.9-inch variants.
These images got leaked, then circled a lot of other reports of new iPad Pro with a slimmer bezel, and compact body with no home button. Some claimed that iPad Pro (Smaller one) would be of 10.5 inches rather 11 inches.
Apple's October Events' invites will be sent soon. This is not the only highlight of the event, Apple might announce a MacBook Air, AirPower wireless charger and other products.
Also Read:-
Best Free VPN For iPad and iPhone
Read this to know about what VPN is, why it should be used on your iPhone or iPad and how...
SAMSUNG IS ABOUT TO LAUNCH FOLDABLE TABLET THAT COULD FIT INTO POCKET
THE STORY
Samsung's foldable phone is not far from reality!
FINALLY COMING TO REALITY?
It's been long since we are hearing about the rumors about Samsung's foldable phone, but nothing came out. The rumors were about to diminish but D.J. Koh, CEO of Samsung's mobile business released a statement confirming it is not a gimmick. He said you will be capable to use the device as a tablet along with multitasking ability before folding it up into a portable phone and keeping it in your pocket.
"When we deliver a foldable phone, it has to be really meaningful to our customer. If the user experience is not up to my standard, I don't want to deliver those kinds of products". Koh said in an interview at the avocations of the Samsung Galaxy A9 launch.
He emphasized that foldable phone wouldn't be a "gimmick product" that will "disappear after six to nine months after it's delivered." The product will be available across the world.
Also Read:-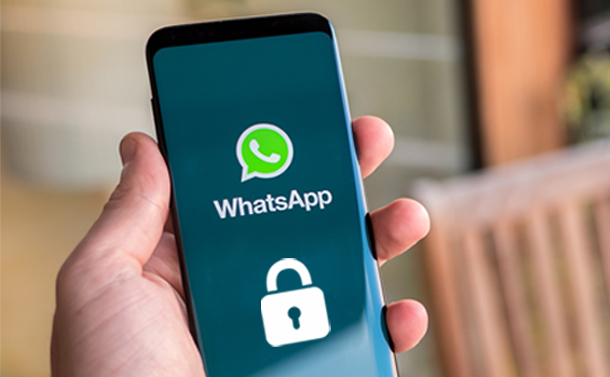 How To Lock WhatsApp Chat On Samsung Devices
Keep your personal and group WhatsApp chats secured with Locker for Whats Chat App. Check out how to lock WhatsApp...
WHEN IS IT COMING?
Samsung has been working on bringing the phone for quite some time now. We got to see a teaser at CES 2013 with a flexible OLED display. Koh affirmed last month that the device will get released this year. The sources say it could get launch even in Samsung's Developer Conference. The foldable phone will be a new revelation and prompt new advances in smartphones.
Samsung is not the only company which is burning the candle at both ends and experimenting on the foldable phone. Huawei is also rumored to be working on launch such device this November. With this launch, Huawei is gunning for top spot in the smartphone manufacturers world. Launching first foldable phone will be a mile marker and company would become a trendsetter as well. As per Koh, a larger screen is important.
Earlier Samsung launched Galaxy Note and showed that customers need phones with bigger screen and years later, Apple, Google and other smartphone manufacturers admit it and now have come with devices like Pixel 3 XL or iPhone XS Max. A foldable phone will increase the horizon and extend the limit past 6.5 inches.
"Possibly when we start selling the foldable phone, it may be a niche market, but definitely, it will expand," Koh said. "I'm positive that we do need a foldable phone."