Applications and innovations have been rapidly increasing with the help of super-fast growing Blockchain tech. Be it financial & banking, automobile, gaming, or else, every industry is using Blockchain tech and making the best out it.
Similarly, IBM is also using Blockchain for its new global financial rail that is IBM Blockchain World Wire – the integrated financial network for real-time clearing and settlement.
World Wire by IBM will allow banks & financial institutions to send and settle payments globally, in just a matter of seconds. This will be done by eliminating lasting challenges, which have affected cross-border payment industry.
IBM is doing this to make cross-border payments much easy. Without any interference of any intermediaries each having their own criterion and practices. As interference makes transactions costly, time-consuming, complicated and restrictive.
Benefits of IBM Blockchain World Wire
Well, there are a lot of applications of World Wire, but let's see some of the major benefits from World Wire:
Faster Payment Processing
It allows simultaneous clearing and settlement, resulting in reduced time to dispute resolution and reconciliation. And, also eliminates multiple parties processing transactions.
Lower Costs
With reduced capital requirements for cross-border transactions, it helps in achieving lower clearing costs, and also in reduced time and cost to connect new markets to capital flows.
Increased Efficiency
It comes with one exchange fee between all currencies and end-to-end transparency, making it safe and secure.
What's More?
It has simplified, configuration-ready solution, which integrates with any system.
Comes with 24*7 payment support of any size, to any destination, in any asset type.
It is a security-rich network with robust access controls.
See Also:-
Importance of KYC In Cryptocurrency Exchanges
Know Your Customer is an essential to cryptocurrency exchanges just like banking sector be it to avoid forging or make...
How IBM Blockchain World Wire Will Work?
World Wire – a global financial rail will allow financial institutions to clear and settle cross-border platforms by using the Blockchain technology and Stellar protocol.
Any two financial institutions who are willing to use a stable coin, central bank digital currency or other digital asset as the bridge between any two fiat currencies then that digital asset will facilitate trade and will supply important settlement rules and regulations.
Now, both institutions will use their existing payment portals, which will be connected with World Wire API. This is done to convert first fiat currency into digital asset.
Simultaneously, World Wire will then convert the digital asset into second fiat currency, which will complete the transaction. All these transaction records are stored in an immutable blockchain for clearing.
How Will It Affect Financial Industry?
There are various factors that IBM World Wire will look into before taking any action. It will go with a step-by-step process to make endure trust. It includes:
Understanding Your Business
IBM has a power to bring incumbents and FinTech's together to bring out the best innovation with data security, compliance and consumer focus.
Creating A Solution That Works for You
With Blockchain World Wire, IBM will make sure that it is compatible and can be adopted by your existing payment system.
New Dynamic Business Networks
With the great team of professionals working behind this program, IBM is trying to build and run scalable & industry-shaping blockchain networks.
Global Challenges Are Priority
Experts are working on for creating a system to help you reach new customers and to explore new markets.
Seems like IBM Blockchain World Wire will definitely bring in the changes in financial system globally. Not only financial, but with this, trades and transactions would become more seamless, transparent and safe for all other industries as well.
If you found this helpful, please let us know. You can also drop your feedback in the comment section below.
See Also:-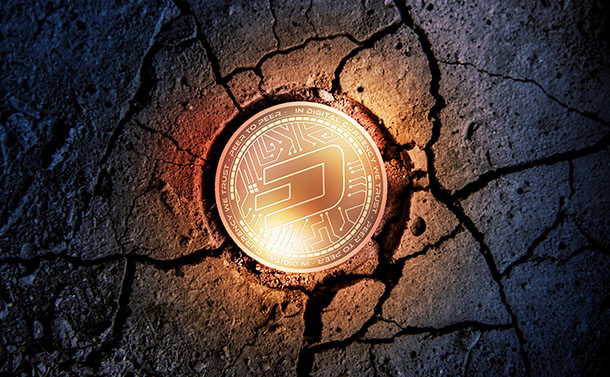 Mini Guide for Dash Coin Beginners
Dash cryptocurrency has been around since January 2014 and was instantly popular. For people who are amateur in the crypto...