QUOTE OF THE DAY
 "Engineering or technology is all about using the power of science to make life better for people, to reduce cost, to improve comfort, to improve productivity, etc." ~N. R. Narayana Murthy.
NEC & SAMSUNG REVEAL PARTNERSHIP ON 5G
 THE STORY
NEC Corporation and Samsung Electronics Co., Ltd., has revealed partnership agreement of joint effort to strength and expertise in 5G technology to expand their next generation business portfolio.
WHAT'S ALL ABOUT?
NEC Corporation -Korea, Japan & SEOUL and TOKYO along with the smartphone giant Samsung Electronics has confirmed their merger whose motto is to bring together the best-in-class expertise and next-generation technology in 5G and IT solutions. The partnership took place in the first place to give mobile carrier with adaptable 5G solutions, which are localized for each region. It will also offer customized services to manage the mobile carriers' demands seamlessly.
As per the Atsuo Kawamura, NEC executive vice president and President of the Network Services Business Unit, this partnership of NEC & Samsung will make sure the firms linger out in front of 5G which an end-to-end technology is global. He also added,
"As 5G commercialization is just around the corner, we are confident that the partnership with Samsung will continue to solidify our stance as a 5G leader."
Wherein Youngky Kim Head of Networks Business and President of Samsung Electronics said;
"5G will unlock the potentials, create new values and push the limits of today's technology,". Mr Kim also said, "We are excited to announce our joint efforts with NEC to boost 5G end-to-end solution portfolio for the best user experience."
WHEN THE PRODUCT IS EXPECTED FOR SAMPLING?
The sampling of the product is expected by 2020. In fact, the mobile giant Samsung has also prepared their bunch of selected vendor for Verizon's launch of a residential 5G service for Los Angeles, Indianapolis, Houston and Sacramento, which will be supplying its 5G home and outdoor router. It will also include virtualized radio solutions, the digital units of 5G Radio access unit and delivering 5G-ready solutions for the giants like AT&T and Sprint.
Also Read:-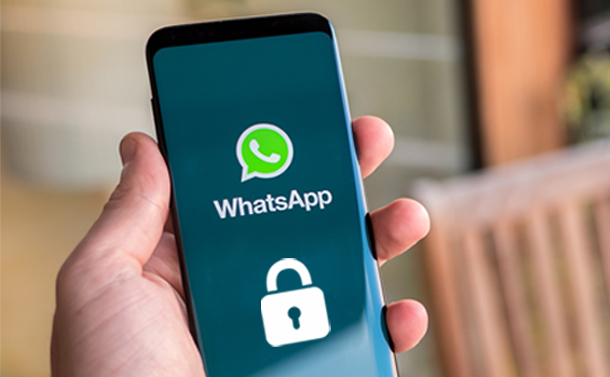 How To Lock WhatsApp Chat On Samsung Devices
Keep your personal and group WhatsApp chats secured with Locker for Whats Chat App. Check out how to lock WhatsApp...
WINDOWS ZERO-DAY SUSCEPTIBILITY POPS UP ON TWITTER
THE STORY
The tech giant Microsoft released its patch Tuesday updates for September 2018, which address more than sixty vulnerabilities including windows zero-day vulnerability.
WHAT IS ZERO-DAY VULNERABILITY?
Zero-day is an imperfection in a hardware, software or firmware, which is not revealed to parties those have done patchwork or responsible for the fixes of vulnerabilities. The zero-day vulnerability can be defined as the loopholes available in the software which make the device prone to attacks and threats.
Also Read:-
Twitter Tips To Stay Safe & Secure
Got an Twitter account? But do you know about the major Twitter settings to say safe? If no, then here...
WHAT SECURITY EXPERTS HAS TO SAY ABOUT WINDOWS ZERO-DAY VULNERABILITIES?
According to the security experts, the Microsoft's Windows zero-day vulnerability has come to the attention for the second time in the span of 8 weeks as this zero-day vulnerability is quite equal to SandboxEscaper's first day which was revealed on Twitter at the second half of August. The Microsoft vulnerability involves the Microsoft Data Sharing (dssvc.dll), along with a native facility which gives data brokering between apps. Experts those are analyzing the zero-day's PoC, they have shared that an attack can be performed to elevate their privileges escalation exploit on systems they already have access to.
The zero-day susceptibility has influenced the latest versions of Windows Operating System, like new Server 2019, Server 2016, the Windows 10 including the last month Update, as per the recent report of security experts who verified about the PoC.
HOW SECOND ZERO-DAY VULNERABILITY IS DIFFERENT FORM FIRST ZERO-DAY VULNERABILITY?
As per the CEO and co-founder of ACROS Security- Mitja Kolsek, has instructed users not to run SandboxEscaper's recent proof-of-concept. wherein the PoC for the first zero-day vulnerability wrote impacted the data to a Windows PC. However, the second zero-day has the capability of manipulating and deleting critical Windows files, pushing windows operator via a system restore process and crashing OS.