With aspects like smart contracts, Ethereum Virtual Machine (EVM), and many more, Ethereum is not just a digital cryptocurrency. It is now an Blockchain tech based platform with innumerable aspects that could bring revolution in Blockchain industry.
When talking about Ethereum, it has always outgrown many other platforms and currencies. And as of now it is being used in many of the industries. With Ethereum used in industries, it's a step closer to bring in decentralization.
And many of them has already started using Ethereum for their projects. So, today, in this we will be talking about some of the projects that are using Ethereum in several ways to bring out the changes in industries with the help of Ethereum and Blockchain technology.
1. Microsoft Azure
In 2015 Microsoft and ConsenSys are collaborating in order to offer Ethereum Blockchain as a Service (EBaaS).
As announced in 2015, Microsoft delivered the first preview of Microsoft Azure in the first month of year 2016. Microsoft Azure is the hybrid cloud platform with Azure Stack, which helps industries and organizations offer Azure services from their own respective data centers. The services include, Infrastructure as a Service (IaaS), Platform as a Service (PaaS) and as said Ethereum as a Service (EaaS). Microsoft thinks that it will provide flexibility and extensibility to its customers.
On this Marley Gray, Principal Program Manager, Azure Blockchain Engineering in a blog published,
"Ethereum Blockchain as a Service" provided by Microsoft Azure and ConsenSys allows for financial services customers and partners to play, learn, and fail fast at a low cost in a ready-made dev/test/production environment. It will allow them to create private, public and consortium based Blockchain environments using industry leading frameworks very quickly, distributing their Blockchain products with Azure's World Wide distributed (private) platform."
Also Read:-
What Are The Different Types Of Cryptocurrencies
There has been much hype around cryptocurrencies for a long time now. But most of us are unaware about the...
2. IBM and Samsung's ADEPT Blockchain
ADEPT is a short form of Autonomous Decentralized Peer-to-Peer Telemetry. In the year 2015, IBM and Samsung revealed their proof of concept paper for ADEPT that is a form of decentralized IoT. ADEPT was revealed for using Ethereum Blockchain as a database to create distributed network of services.
The key objectives of Proof of concept that was announced was:
Distributed transaction processing
Robust security
Privacy by Design
Designed for e-commerce and marketplaces
Peer-to-peer decentralized networks
On this IBM in 'ADEPT: An IoT Practitioner Perspective' white paper wrote,
"We believe that distributed systems like ADEPT will make our planet smarter, more efficient, and open up a huge range of economic opportunities. We believe these technological changes represent the biggest revolution since the origin of general purpose computing and transaction processing systems."
3. ALGORYTHMIX
Algorythmix is a decentralized platform developer, who won first prize in Citi Mobile Challenge for its featured product 'Cetas'.
Cetas is a decentralized data ownership solution to know your customer and business properly.  It was rewarded for its most innovative way to use Ethereum Blockchain to create decentralized KYC and credit rating platform.
On this the Algorythmix said,
"The entire Algorythmix team is humbled and elated to be named a top innovation – for us, making a transformation is what matters the most. We thank Citi for such a wonderful framework for innovation."
So, these are some of the Ethereum based projects that are using Ethereum Blockchain technology to bring in some positive changes that are helpful and revolutionary for the development of Blockchain and other industries.
Also Read:-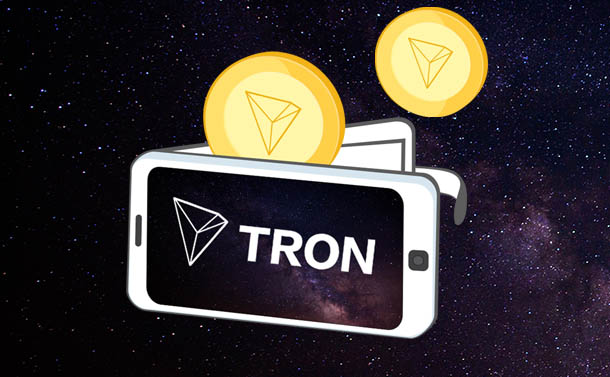 Tron Wallets To Safeguard Your Coins
Tron (TRX) is a cryptocurrency that is evolving day by day and it seems like it has a bright future....
If you found this helpful, please let us know. You can also drop your feedback in the comments section below.