QUOTE OF THE DAY
"I do not fear computers. I fear the lack of them." ~ Issac Asimov
GBOARD BRINGS BACK AN OLD FEATURE
THE STORY
Gboard adds the much demanded 'spell check' feature in its latest update.
WHAT HAPPENED?
Google have rolled out the latest update for Gboard on Android that marks the return of an old favorite, the 'Spell Check'' feature. Despite its usefulness, Googly slyly removed this feature amidst mild outrage from users. Not only this, Google might also introduce a dark theme for the keyboard as seen in version 7.4 beta as a battery saving measure.
Although it is still unclear when we might get the dark theme but 'Spell Check' is certainly back and will thankfully highlight all the incorrectly spelt words in 'red', just like the good old days.
WHY DO WE NEED THIS?
Although autocorrect features have replaced the old feature from MS Word documents on digital keyboards, several users felt that it should be brought back. This feature was removed from Gboard in January, but it certainly seems like even the personnel at Google can't get their spellings right without 'spell check' underlining their mistakes.
The return of this feature to Gboard also marks the start for what could be a major app overhaul by Google in the coming months.
WHAT'S IN STORE FOR FUTURE?
The arrival of this feature has direct parallels to features in the beta version, which hints several new features will soon be added. The most noticeable of them is certainly the customized stickers called 'Minis' that will work in conjunction with 'customized GIFs' feature on the current build. This would involve users clicking selfies with their cameras and adding customizations to create colorful and fun looking stickers. Pretty much like a 2D version of iOS' 'Animoji' feature. The new Gboard updates might also include the much talked about 'Federated Learning' algorithm that improves on user-data security by not uploading it entirely on their cloud for learning.
Users can sign up for Gboard beta here, or directly through their Play Store page.
Read Also:-
How To Create and Share GIF Selfies On...
Loved using Gboard on your iOS device? Now hands on its new cool feature and create your own GIFs to...
---
OPERA ON ANDROID HAVE ADDED A BUILT-IN CRYPTO WALLET
THE STORY
Opera's latest browser app for android adds Ethereum Web3 API.
WHAT IS IT ALL ABOUT?
The Norwegian browser provider Opera have recently been reported to introduce a Crypto-Wallet in their Android app. Although cryptocurrency wallets are nothing new in this day and age, Opera still manages to make them look enticing by bundling it with their browser. This marks the first time a browser provider has openly added support for cryptocurrency transactions.
As per a statement by Opera Chairman Mr. Charles Hamel, "Having a Crypto Wallet in the browser brings the cash experience to the world of online payments. Paying with the Crypto Wallet is like sending digital cash straight from your phone, and we've just made it easier." He added "Our hope is that this will accelerate the transition of cryptocurrencies from speculation and investment to being used for actual payments and transactions in our users' daily lives"
HOW DOES IT WORK?
Unlike regular wallets that involve PINs and passwords, Opera's wallet uses the device's screen-unlock mechanism as user authentication. With this feature Opera can also support dApps, crypto collectibles and various tokens. Moreover, it makes transactions as easy as exchanging QR codes and has built-in support for Coinbase that makes crypto transactions even more smooth.
Although it's still not clear how this feature will benefit Opera in terms of popularity against rivals, but according to Mr. Hamel "This opens up new possibilities for merchants and content creators alike".
Nevertheless, we shall not consider it a rage unless we see more 'crypto competition' from rival browser providers.
Read Also:-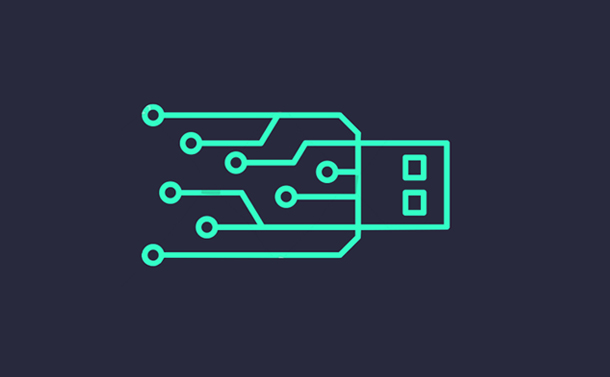 5 Cold Wallets That Ensure Crypto Safety
In this day and age of heightened cyber attacks, it is only logical that one goes an extra step to...