Banks in a country are not just for transactions, they're also the backbone of the country's economy. When the government runs a country, it is important that the transactions take place under its watch. Transactions not only need to be transparent but it is also important for the security of the country. Ever since the cryptocurrency has been into existence, the transparency has started to get a hit. Due to its decentralized characteristic, cryptocurrency and banks don't seem to work together anytime soon.
Although, cryptocurrency levy more security than the banks over your funds or investments. The funds in your account may get seized but the digital currency you've got in your exchange cannot be touched. Also, the cash in your pocket is also not protected compared to a Bitcoin in your e-wallet. However, government cannot consider these specs of cryptocurrency when it may become a threat to your country's national and economical security. One of the reasons your government doesn't want cryptocurrency in the country is its decentralization, which conceals the route through which the funds/currency has been transferred.
See Also:-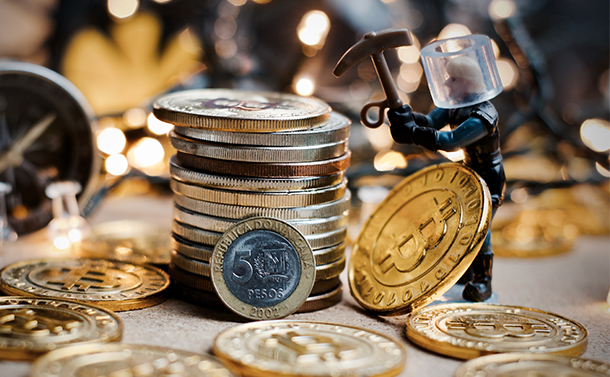 Demystifying 5 Common Myths About Bitcoin
Confused about Bitcoin? Well, you're not alone. Here we are talking about some very common misconceptions about Bitcoin that needs...
Despite the fact that your government does not welcome the cryptocurrency, the value has seamlessly increased in past one year. It is true that people with minimum knowledge about cryptocurrencies have started to invest in Bitcoins and other such digital currency. Here, the key role is played by the crypto-exchanges, which have been providing you the platform to convert your legal-tenders into digital-coins. These exchanges work same as banks, where you can again sell your cryptocurrency and get your money back, which sometimes is way higher than you had actually put. But, cryptocurrencies do have some more impacts that you do not wish to ignore. Let's have a look and know about them:
1. Conjecture:
Amid all the ups and down, Bitcoin got its value surged by whopping 1600% in just two years. This fast growth has gained a lot of attention among investors. This is another reason that cryptocurrency and banks don't seem to be on the same page as it brings speculation among the public. Also, the price for investing in shares is way higher than investing in the digital currency, which brings more speculation.
2. Money Laundering:
Cryptocurrency is a decentralized currency that cannot be traced. Although, it is safe and secured to keep and transferring it from one to another account, but it cannot be under surveillance. This is among the top-notch problems that government has apart from being under control. This characteristic of cryptocurrency has led to money laundering, which later comes up as a threat to the nation.
See Also:-
Impact Of Blockchain On Food Industry And Farming
Integrating Blockchain in agriculture and food service industry marks a huge difference in the existing patterns. Blockchain aids in the...
3. New Uncontrolled Market:
Share markets are well maintained and controlled by government. This is the reason that even small-scale investors show their interest and faith in investing. However, investing in cryptocurrency may get you a bigger return in lesser time, but it isn't backed up by any authority. This uncontrolled spec of digital market may turn-up to be evil at any time.

Overall, both cryptocurrency and banks have become an integral part of the investment society. But, it is important that you do not overlook the threat it conceals within it. When the value of dollar dropped in 2008, government was there to stabilize the situation. But, the same cannot be said for the cryptocurrencies. No one known when this expensive digital cash would become zero or it would become expensive than it is now. If you're among the tech-investors, it is important that you be circumspect before investing your capital into it. If you wish to share some tips for cryptocurrencies, do let us know in the comments below.